If you want to know how to crochet and learn everything about it, you've picked a great place to start. As you are already interested to master this craft let's start with the simple explanation of what is crochet.
Name came from the French term "crochet" meaning small hook, and was used in 17th-century French lace making. The first evidence of crocheted fabric was discovered only during the 19th century and was commonly made by "nalebinding", a separate looped yarn technique.
Nalebinding is a Danish word literally means "binding with a needle", also known in English as "knotless knitting". What is interesting, Nalebinding is still practiced by women of the Nanti tribe of Peru, and remains popular in the Scandinavian countries as well as in the Balkans.
The oldest known samples of single-needle knitting include the color-patterned sandal socks of the Coptic Christians of Egypt (4th century CE), and hats and shawls from the Paracas and Nazca cultures in Peru, dated between 300 BCE and 300 CE.
The first known published crochet instructions appeared in the Dutch magazine named Penelope, in 1823. And only in 1840s the numerous books began to appear. Irish lace became popular in Europe and America when Mademoiselle Riego de la Blanchardiere published the first book of patterns in 1846.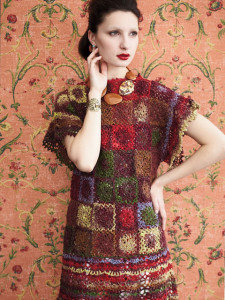 Crochet fashion changed with the end of the Victorian era in the 1890s, where white or pale threads became trendy. The craft remained primarily a homemaker's art until the late 1960s, when the new generation popularized granny squares and incorporated bright colors.
In 1994 with a purpose to educate the public about crochet, Gwen Blakley Kinsler founded non-for-profit The Crochet Guild of America (CGOA), which currently has over 3,000 members, plus over 80 local chapters and two online chapters. It holds annual Hall of Fame event at the Textile Center of Minneapolis.
In 2009 knitters from Vancouver released the provoking book Yarn Bombing: The Art of Crochet and Knit Graffiti which gives a great description of what yarn bombing is. It made so much buzz that June 11 was declared as International Yarn Bombing Day on Facebook. You can read a very interesting article about it in the New York Times magazine.
"Street art and graffiti are usually so male dominated. Yarn bombing is more feminine. It's like graffiti with grandma sweaters."
Tools you need to learn crochet
Now when you know the main points of history let's learn about basic materials required for crochet. There are only two: hook and yarn.
Hook
The crochet hook comes in many sizes and materials, such as:
bone
bamboo
aluminium
plastic
steel (0.4 to 3.5 mm, used for fine crochet work such as doilies and lace)
See the list of United States standard crochet hook and knitting needle sizes.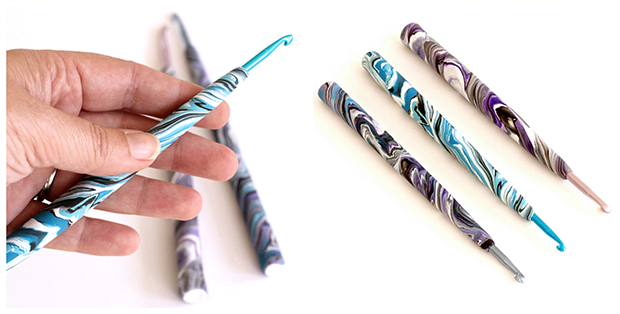 Yarn
Yarn for crochet usually comes as balls or skeins, although it may also be wound on spools or cones. A significant factor in determining the gauge is the thickness or weight of the yarn, you must learn crochet stitches and rows required to cover a given area for a given stitch pattern.
Yarns are standardly grouped by thickness into following categories:
superfine
fine
light
medium
bulky
superbulky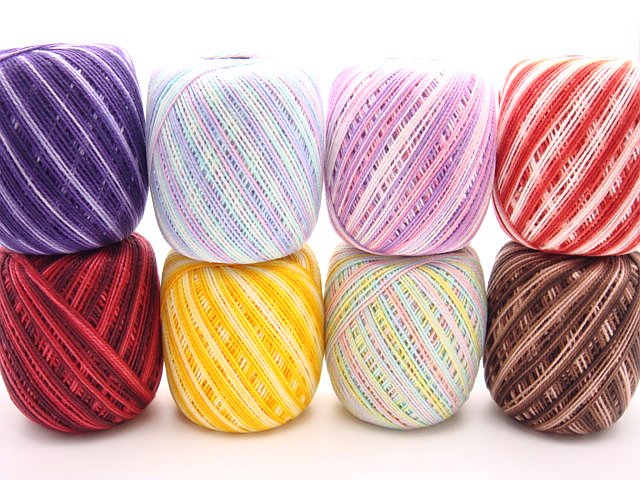 A yarn's usefulness is judged by several factors, such as:
loft (its ability to trap air)
resilience (elasticity under tension)
washability and colorfastness
hand (its feel, particularly softness vs. scratchiness)
durability against abrasion
resistance to pilling
hairiness (fuzziness)
tendency to twist or untwist
overall weight and drape
blocking and felting qualities
comfort (breathability, moisture absorption, wicking properties)
appearance, which includes its color, sheen, smoothness and ornamental features
Most yarns are made by spinning fibers which are twisted in two direction: Z-twist or S-twist. A single spun yarn may be plied with another. Z-twist yarns are usually plied with an S-twist which relieves some of the yarns' tendency to curl up and produces a thicker, balanced yarn.
Stitches
There are five main types of basic stitches you need to know about when learn to crochet:
Chain Stitch (the most basic of all stitches and used to begin most projects)
Slip Stitch
Single Crochet Stitch
Half Double Crochet Stitch
Double Crochet Stitch
The more advanced stitches include the Shell Stitch, V Stitch, Spike Stitch, Afghan Stitch, Butterfly Stitch, Popcorn Stitch, and Crocodile Stitch.

It's quite amazing that such a simple tool can do so much, considering it has no moving parts. Ready to crochet now?
How to crochet for beginners
Now that you've been introduced to crochet tools, you'll need to learn how do you crochet. We will teach you the correct ways to hold your hook and work the yarn. With our ultimate crochet tutorial "How to crochet for beginners" anyone can quickly learn to crochet, master new stitches and make a selection of cute and easy first crochet projects.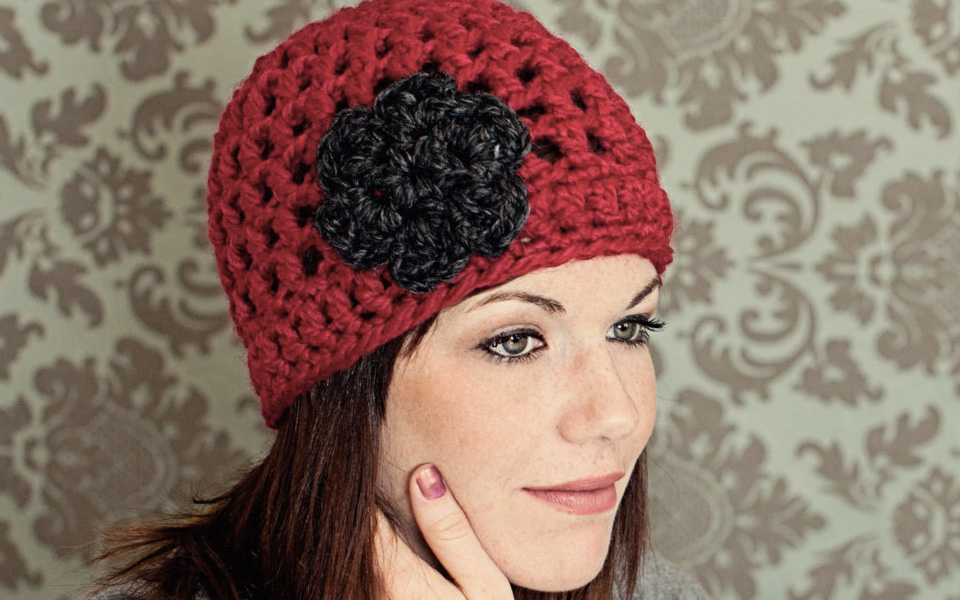 How to crochet a hat
Crochet hats required a little time and yarn to complete, and they are perfect time spending during a vacation time. But getting the hat to fit properly without a model is not always easy. Most Beanies start of with a flat circle which depends upon the circumference of the head. We are happy to share the following concept which passed years of trials and errors. Learn how to crochet a hat in our article.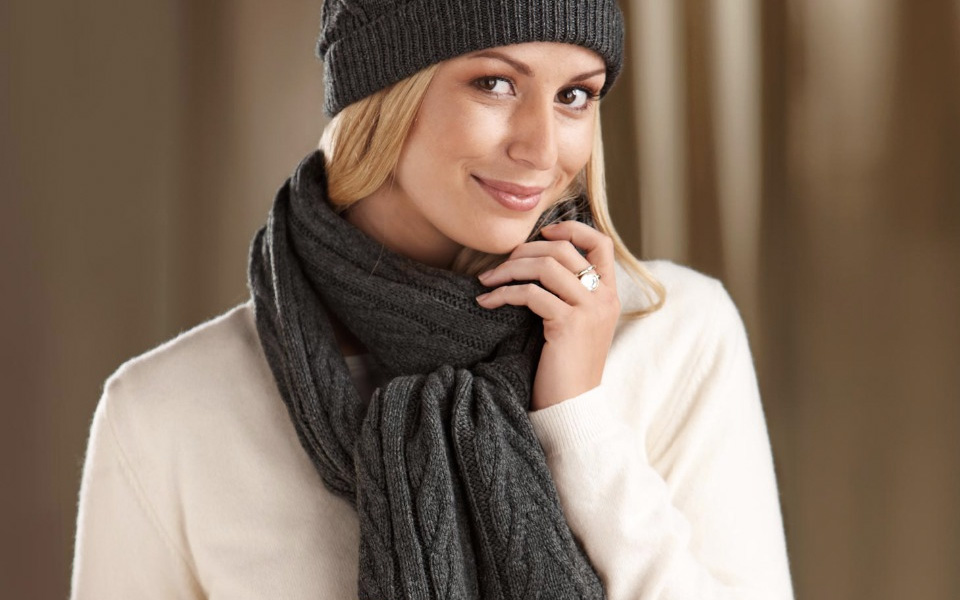 How to crochet a scarf
To crochet a scarf all you need is one skein of worsted weight yarn in any color of your choice. With a fairly simple pattern this process is very fast and fun. Moreover using basic stitches like single and double crochet makes it a perfect beginner's project. Our wonderful tutorial will learn you how to crochet a scarf in no time.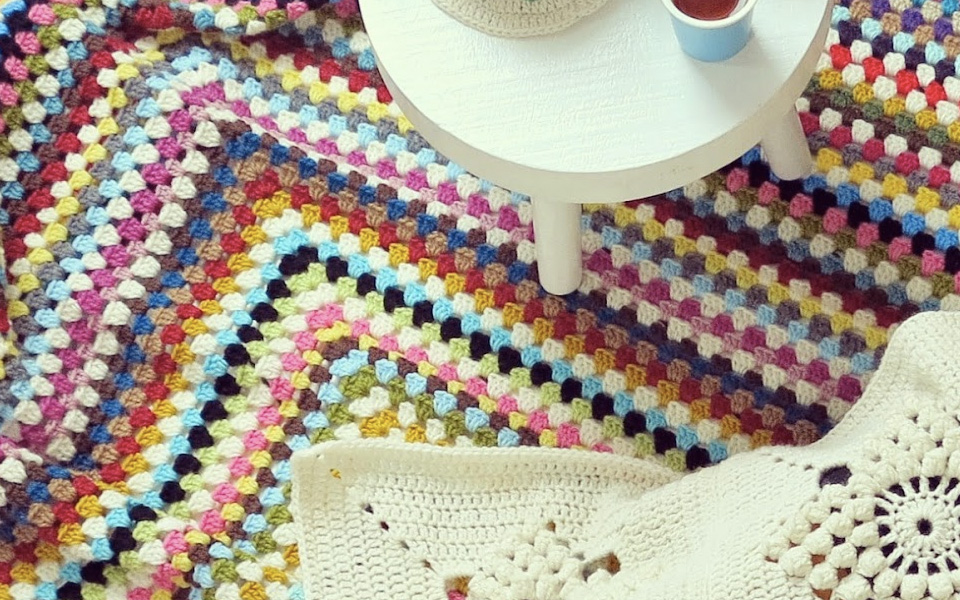 How to crochet a blanket
Making a crochet blanket can feel like a lot of work. However, there are a lot of ways that you can speed up the process. If you want to crochet a blanket fast, there are only two things you need to do: select a design and select a pattern. Once you've selected on a pattern, the rest is easy, just follow the instructions. There are many different ways how to crochet a blanket and we prepared a detailed tutorial for you.
Crochet tutorial videos
There are a bunch of crochet tutorial videos on YouTube but to find a really good one is not so easy. Below you can find the collection of the best videos to learn to crochet online:
How to Crochet: Single Crochet Stitch
This video is for a single crochet stitch, this is the best stitch to learn before taking on a project.
How to Crochet the "Reversible V-Stitch"
How To Crochet A Blanket: Big Granny Square
Learn how to crochet an easy granny square blanket that is a generous size for adults. Great project for charity giving and easy project for beginners to start crocheting.
How to Crochet a Big Deku Mask
Learn how to crochet a big version of the Deku Mask from The Legend of Zelda: Majora's Mask!
How to Crochet a Basket Weave Baby Hat
How to Crochet Square 5 of Springtime Afghan CAL
This is the square 5 of 6 of the Springtime Afghan CAL, a collaborative project with Yolanda Soto Lopez and Kristin Omdahl.
How to Crochet: Buttons – Right Handed Version
Make your own custom crochet buttons with this great technique!
How to crochet books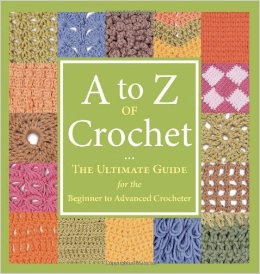 A to Z of Crochet: The Ultimate Guide for the Beginner to Advanced Crocheter
Whether you're a new crocheter or just want to try new techniques, this must-have resource offers all the know-how you'll ever need. Learn the easy way with more than 1,000 close-up photographs featuring real hands holding real yarn.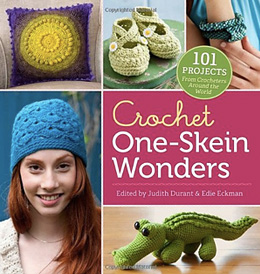 Crochet One-Skein Wonders: 101 Projects from Crocheters around the World
Edie Eckman and Judith Durant offer 101 exciting crochet projects — including jewelry, scarves, bags, hats, dresses, and home decor items — that each use just one skein of yarn. With projects organized by yarn type and weight, you'll be crocheting lacy shrugs for the springtime and heavy-duty beanies for the snowy winter months. Whatever your experience level, you're sure to find a delightfully portable project that suits your individual style.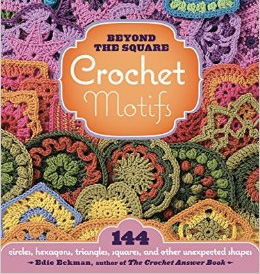 Beyond the Square Crochet Motifs: 144 circles, hexagons, triangles, squares, and other unexpected shapes
Move beyond granny squares and get ready for crocheted circles, triangles, hexagons, and stars. Edie Eckman opens up the door to crocheting creativity with more than 140 motifs of every shape and size. Embellish your clothing, linens, housewares, and bags with colorful patterns as you put odd yarn leftovers to good use. Step-by-step instructions and color photographs provide the building blocks to limitless possibilities. Open up your imagination and let your crochet follow.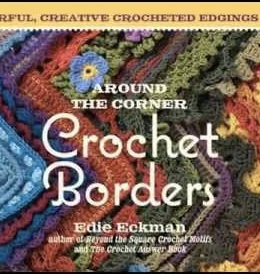 Around the Corner Crochet Borders
A crochet border is the perfect finishing touch on the edges of any fiber project, but creating one often means shaping the edging around an unforgiving 90-degree angle. It's no easy task, but Edie Eckman guides you through it with style and poise. This collection includes 150 vibrant crochet frames to suit every fiber need, with color photographs by John Polak that showcase the beautiful details of each technique. Now painless, marvelous crochet borders are just around the corner!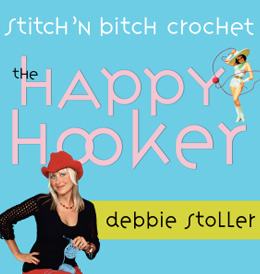 Stitch 'N Bitch Crochet: The Happy Hooker
Debbie does crochet! Debbie Stoller, the "knitting superstar," has been leading an entire movement of hip young knitters with her New York Times bestseller Stitch 'n Bitch and its follow-up, Stitch 'n Bitch Nation, together with over 521,000 copies in print. But guess what? For every one knitter in the world there are three crocheters—which translates into millions of hip, crafty, 18- to 35-year-olds ready to be happy hookers with Stitch 'n Bitch attitude, sexiness, ingenuity, and cool.