Before we will go into details of how to crochet amigurumi let's find out what is it and where it came from.
Amigurumi is the Japanese art of crocheting small animals and anthropomorphic creatures. The word is derived from a combination of the Japanese words ami – crocheted, and nuigurumi – stuffed doll.
The making of these miniatures became especially relevant in post-World War II Japan, a time that spurred a cultural affinity with cuteness –- "kawaii" –- and mass-marketable icons like Hello Kitty.
First time amigurumi started appealing to the masses outside Japan in 2003 and by 2006 it became one of the most popular items on online craft marketplace Etsy.
Typical amigurumi animals are absolutely cute and have an over-sized spherical head on a cylindrical body with undersized extremities, usually termed a chibi (small child, came from manga and anime) style outside Japan. Fans of anime remember Chibiusa, a pet name for the diminutive daughter of Sailor Moon.
To make a cute looking amigurumi is not easy but it is not so hard as you might think, all you need is skill and patience.
The first World Amigurumi Exhibition took a place in New York in December 2014 and was such a huge success that Resobox has decided to make this an annual event. 144 artists from 32 different countries with over 4,000 amigurumi brought to people the CUTEST event ever!
As a Japanese cultural center in New York, RESOBOX is looking to uncover and explore the core of what makes amigurumi so loved through this exhibit. In order to examine how the amiguurmi culture is developing in each area of the world, they want each artist to show a characteristic or feature of their country or local area in their amigurumi pieces.
How to crochet amigurumi
You don't need to be a crochet master to do Amigurumi, but you should know how to crochet. You need to spend months to master the craft, don't worry, the first one you made wouldn't come out exactly like the one shown in the tutorial, but you need to keep going and practise. We recommend to make around 10 versions of one item to achieve a close to perfect result.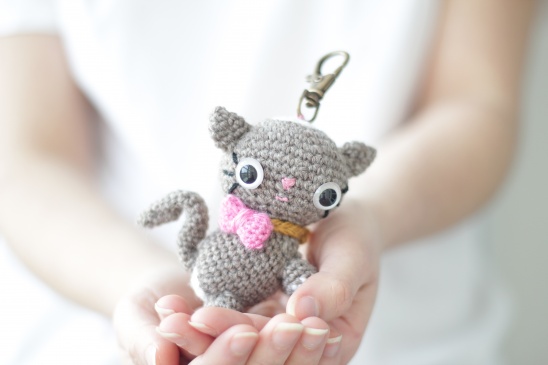 Amigurumi cat
From Hello Kitty to Grumpy Cat, and while you're not as likely to find a costume for your cat, you may well find a cat costume for yourself.
Here you can find Amigurumi cat patterns. And here a pattern for a very cute 15 cm tall kittens with joined legs by Mari-Liis Lille.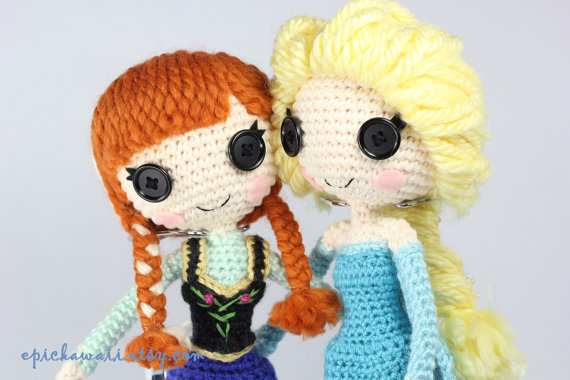 Amigurumi doll
It's so fun to be a kid again no matter how old or young you are. If you decided to make an amigurumi doll, the hair can be a very time-consuming part of the process, but it's worth it. Here you can find a very good tutorial how to make it. And here is the pattern of a doll Emma you might like.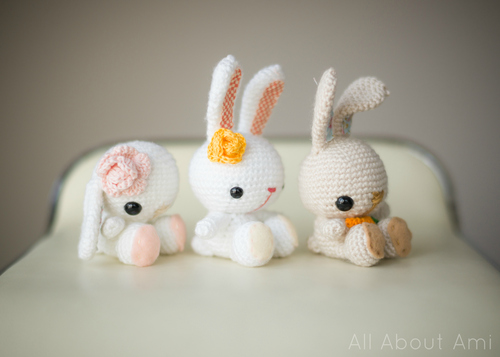 Amigurumi bunny
If you never jumped on the bunny bandwagon, now's your chance to join in on the fun and make your own amigurumi bunny as the weather warms. Here is the wonderful pattern for you to try. And don't forget about Easter eggs, here is a nice instruction how to do the one or two.
If you ever wonder how to create amigurumi eyes you can watch this quick tutorial from Tania Naser.
When you will master Amigurumi you will be able to incorporate all kinds of different knitting techniques, and can pose knitted toys and stitch them together in interesting ways.
You will be able to create different designs even like Exorcist Playset.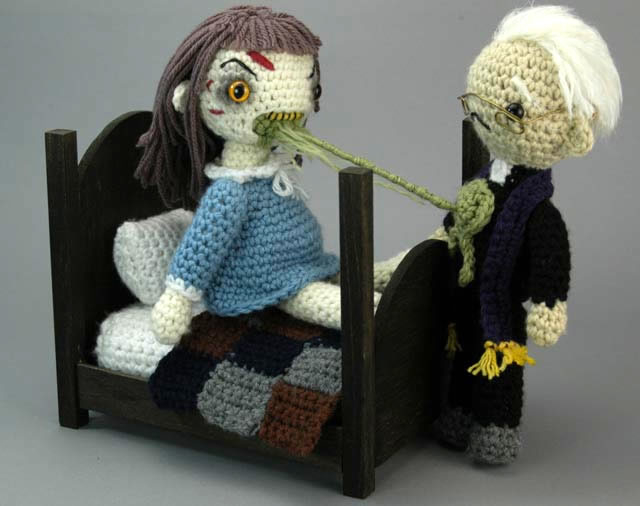 Or you can even try to make a whole series of Star Wars themed amigurumi designed Lucy Ravenscar.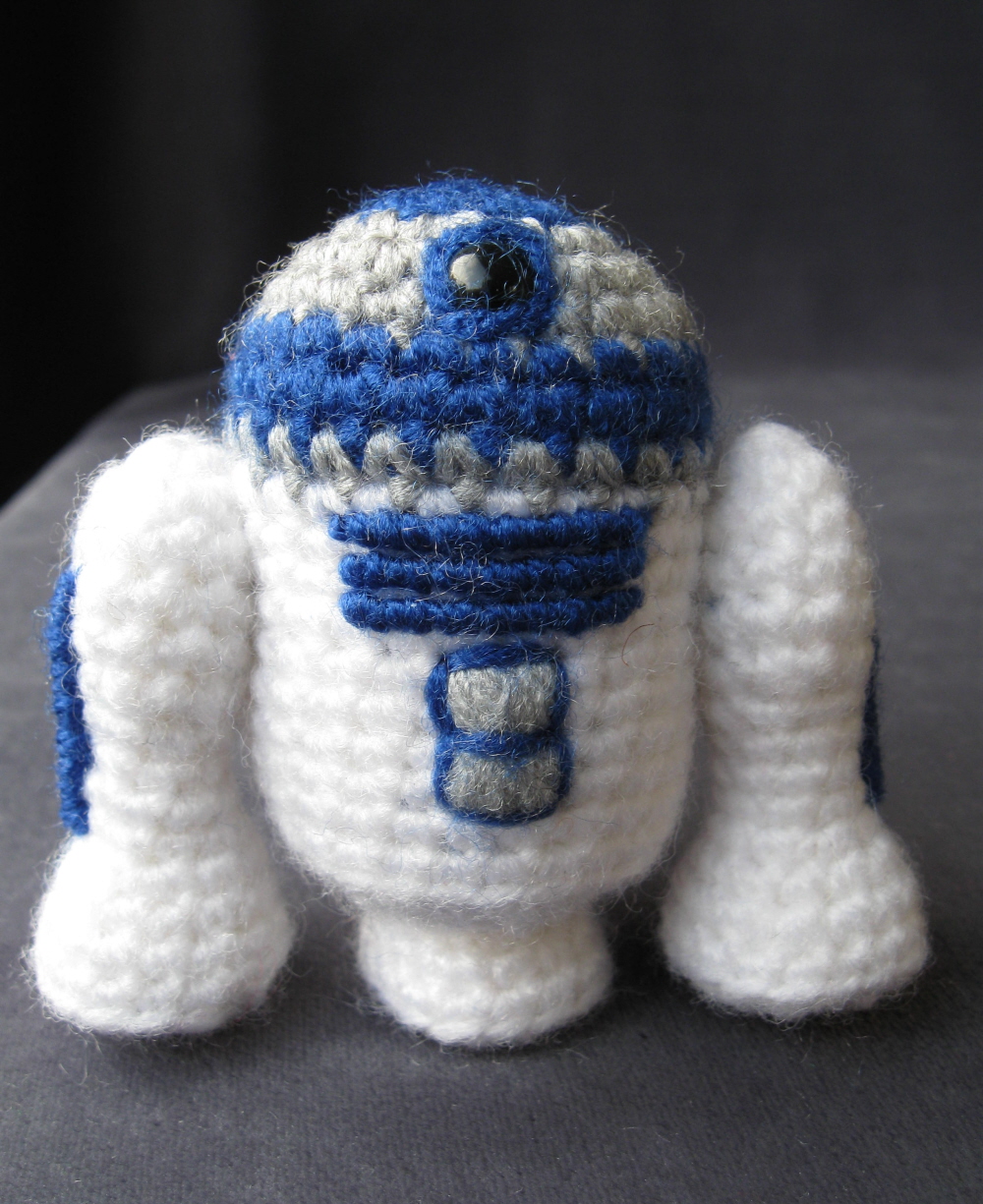 Amigurumi masters
We collected the list of Amigurumi websites to give you some inspiration and make you fall in love with these cute little creatures. You can even find free amigurumi patterns on these websites.
Amigurumifood
FreshStitches
Craft Passion
Sabrinas Crochet
amilovesgurumi
Jenny and Teddy
Little Yarn Friends
The Sun and The Turtle
Amigurumi Patterns
Little Owls Hut
Patrones Amigurumi
Cute Amigurumi
Radical Amigurumi
Rabbiz Design Amigurumi
Roxycraft
Knitting amigurumi toys for someone makes for a one-of-a-kind gesture that can contain profound meaning for both parties.